Business Grade Webhosting Packages
Professionalise, personalise and take it up a gear: "myname@mybusiness.com.au" To put your business in the express lane, contact an IT Basement Marketing Consultant today: Phone: (03) 9018 8990 Email: hosting@itbasement.com
Check if your Domain name is available by clicking here.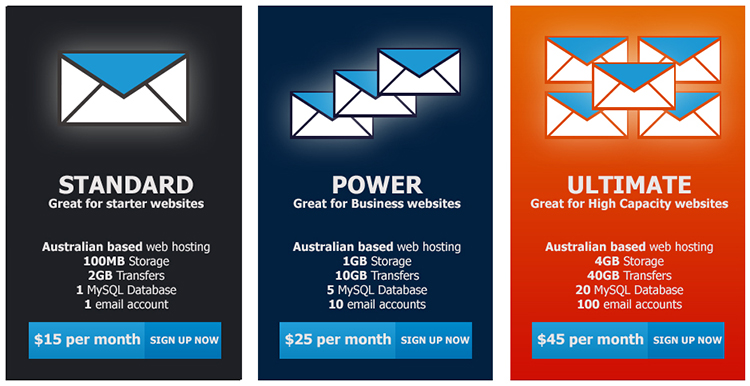 IT Basement Web Hosting represents an unprecedented combination of flexibility, ease-of-use and affordability. Hosted in Australian datacenters empowered with state-of-the-art technologies, and backed by a plethora of Hosting Confidence, these platforms offer powerful simplicity in a shared, Linux-based "LAMP" environment. Administration becomes almost magically simplified through our provision of the industry-standard cPanel® Control Panel technology. We provide a full 24/7/365 product support by e-mail/ticket system. We're also pleased to provide a full, 7 – day, no-questions-asked, money-back guarantee.
Typical applications on IT Basement Hosting: personal and basic-to-moderately-advanced corporate websites, blog hosting, e-commerce/on-line stores, and low-to-moderate traffic forum hosting.
All our Hosting packages include
Server and Network Specifications
Dual Intel Xeon® Quad Core Processors
Extremely Low Latency
Minimum 16 GB DDR II ECC RAM
Premium Multi-Homed Bandwidth
cPanel® control panel
Apache Web Server
Seagate Cheetah® 15K RPM SAS Drives
Daily backups, sophisticated redundancy
Site-Management Features
cPanel® control panel
FTP Access
Web-based File Manager
Custom error pages
Call 03 9018 8990  or email hosting@itbasement.com for more information.